MAKE YOUR BUSINESS

 FUTURE-FIT
Extreme demands on your bottom line call for extreme innovation. You'll see straight away how SoftWash® Xtreme Care will change your costs versus output for the better.
Wet cleaning cycle times are typically shorter than other systems – using a separate washer and dryer allows the two cycles to overlap, thereby saving time. Cleaning businesses that have converted to dedicated SoftWash® Xtreme Care wet cleaning claim that they have significantly reduced their time at the spotting board.
You can expect much shorter load processing times – up to 24 minutes. Larger load capacities – 60% for wool and 75% for mixed fibres – also keep productivity levels high.
ACHIEVE UP
34
WOOL ITEMS/HR
Delicate garment washed with a washer and a dryer
of 18kg (vs 12kg for wet cleaning)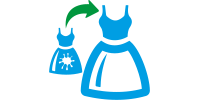 Innovative dry-to-dry wet cleaning system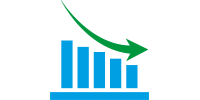 Easy cleaning and low finishing requirement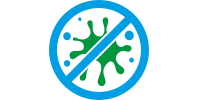 Garments restored to their natural beauty, in touch and appearance
THERE ARE REAL SAVINGS FOR YOUR BUSINESS, WITH UP TO
20-30%
OF THE COST OF TRADITIONAL DRY CLEANING EQUIPMENT
Because of lower water consumption, lower electricity and optimal detergent dosage for the best results
(meaning less finishing time), compared with regular wet cleaning technologies.
Offer a
ONE-HOUR
delivery service
SoftWash® Xtreme Care is a fast dry-to-dry wet cleaning solution.
The whole process – cleaning, drying and finishing – takes only one hour.
Speed is just one of the benefits the solution delivers to your business.
MORE FLEXIBLE THAN DRY CLEANING

 BETTER ALL AROUND
In your busy professional cleaning business you need your cleaning products to be as user-friendly as possible. They need to be able to quickly and effectively remove tough stains, like grease, oil, and wax. The SoftWash® Xtreme Care process is faster and easier than traditional dry cleaning methods, but without the worries of toxic chemicals. And because of the friendlier detergents and simpler processes you'll be using, your employees will be happier too.
Customers will note the advantages SoftWash® Xtreme Care delivers as well. Compared to dry cleaning, SoftWash® Xtreme Care produces brighter colours and whiter whites. This is due to the absence of recycled solvent, which can cause dull and grey discolouration in the garments being washed.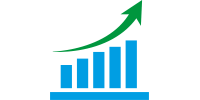 Improved productivity through innovation
Removes tough stains, including oil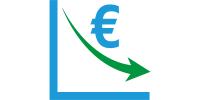 Lower operating cost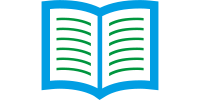 Minimal training requirements
TALK TO US TODAY
ABOUT YOUR
BRIGHT NEW
CLEANING BUSINESS

Claudia e Patrizia
SoftWash Verona
"SoftWash completely changed our working life. Both of us were working in other jobs and had no experience in this area and looking at the classic laundries we were not attracted to this type of activity. With SoftWash it was love at first sight and it was very easy to learn this profession."

Simona
SoftWash Bergamo
"I own a tailor shop and SoftWash has allowed me to expand my service to my customers. This has been possible thanks to the ease of use of SoftWash machines and their small footprint. The modern design of SoftWash is what won me over from the start and my customers were also impressed."

Laura
SoftWash Roma
"I had been running a dry cleaning business for 15 years. Once I learned about and tested the SoftWash method of washing, I knew I had to innovate. It wasn't easy to revolutionize my laundry but I would never go back. My job has become much lighter and customers rave about the quality of service."
SOFTWASH® XTREME CARE
BETTER FOR CUSTOMERS
BETTER FOR BUSINESS
Every business is different, but SoftWash® Xtreme Care is the answer to so many operational questions when it comes to improving results. So if it's a question of trying to grow revenue, cutting your costs, creating an Eco-friendly brand image, increasing customer satisfaction or simply finding a better way to get work done, SoftWash® Xtreme Care wet cleaning is your perfect business solution.
DRY CLEANING
(PERC)
TRADITIONAL
WET CLEANING
SOFTWASH®
XTREME CARE
Process simplicity

+++

—


Extensive training required,
utilisation of new equipment

+++


Very easy to use;
use of existing
dry cleaner's equipment
Oil/grease stains
removal
pre-spotting requirement

+++


But often post-spotting required
to remove pigments dissolved
in oil/grease

—


Requires extensive
pre-spotting, many stains
cannot be removed (wax

+++

Water-soluble stains
pre-spotting requirement

—


Systematic pre-spotting
of water-soluble stains

+


Requires some pre-spotting

+++

Dry-to-dry capability

+++


Clean, dry and finish < 1 hour

—


Hang-to-dry

+++


Clean, dry and finish < 1 hour
Finishing requirement

+++


Little ironing requirement;
extensive post-spotting required

—


Lots of wrinkles
(due to fibre swelling),
extensive finishing required

+++


Very little additional finishing
time compared to dry
cleaning
Cleaning possibilities
(limited for those types
of garments)

+


Fur, plastic-coated, rubber,
solvent-soluble beads,
white cotton, …

—


Fur, satin silk,
sensitive velvet,
water-soluble dyes, …

+++


Certain fur, water-soluble dyes